This month, we have revamped our report module, incorporating reports for vendors and delivery personnel. These reports are now organized into six categories. Within each category, administrators have the option to apply filters to generate reports catered to their specific requirements.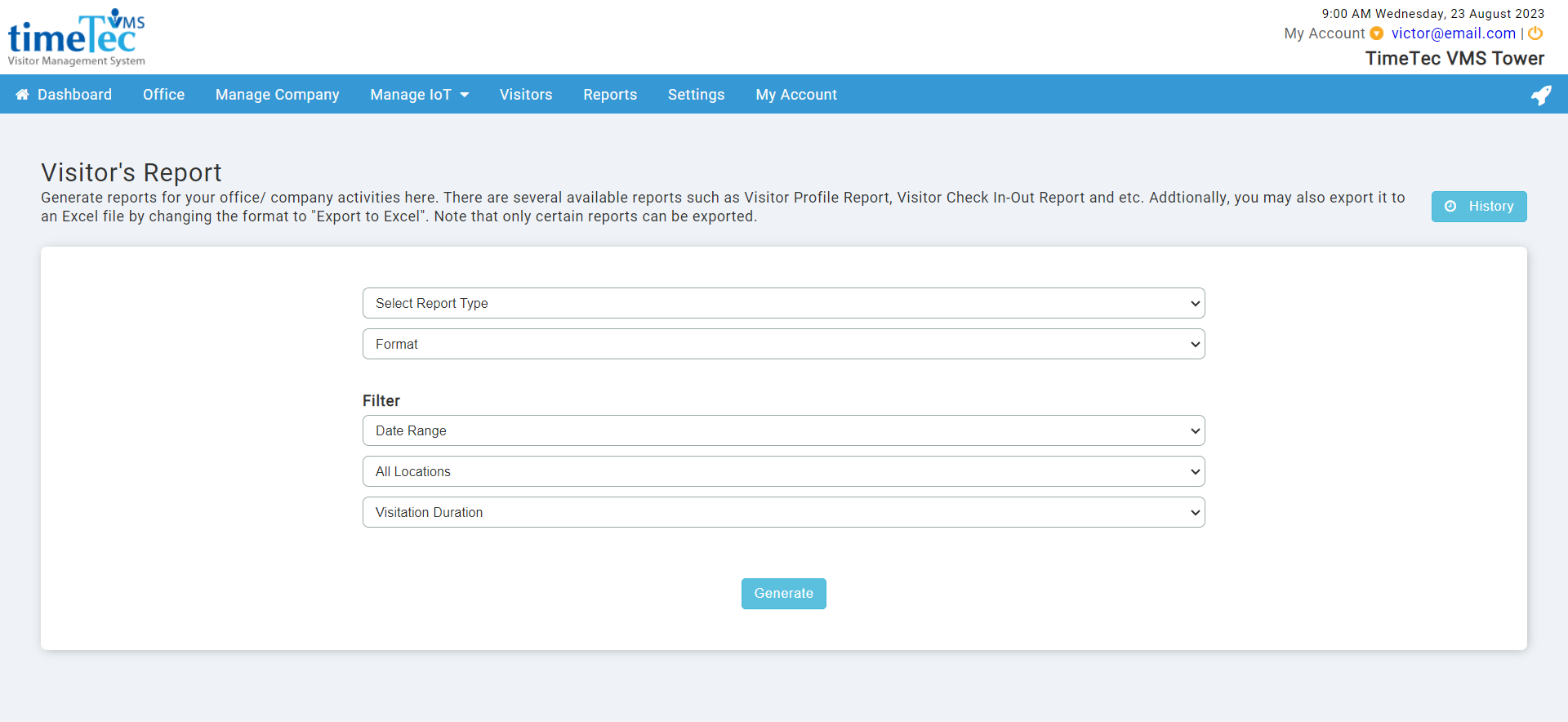 Figure 1.1 - Report Module
Our Report Module now consists of 18 reports, encompassing a range of functionalities such as check-in/out records, visitor profiles, activity logs, and check-in charts.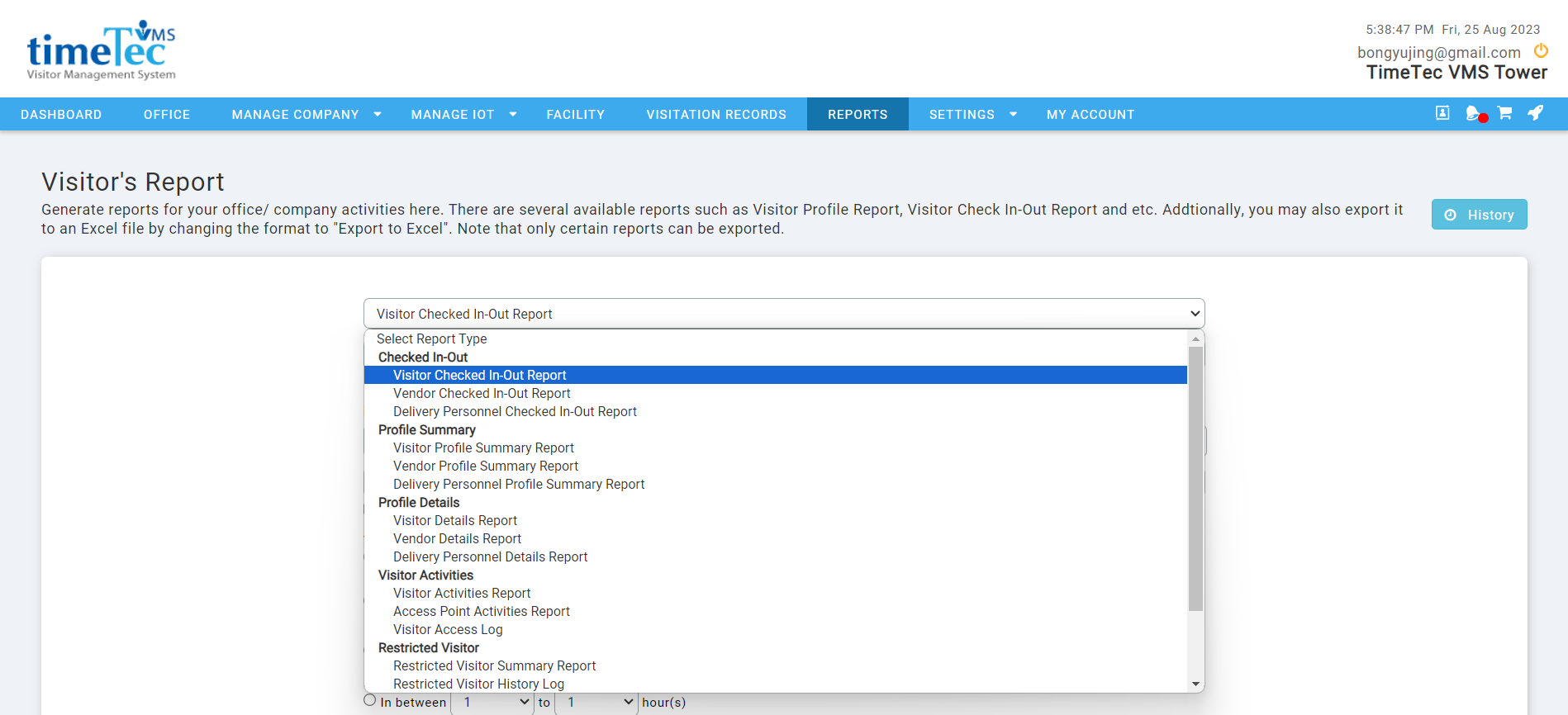 Figure 1.2 - List of Reports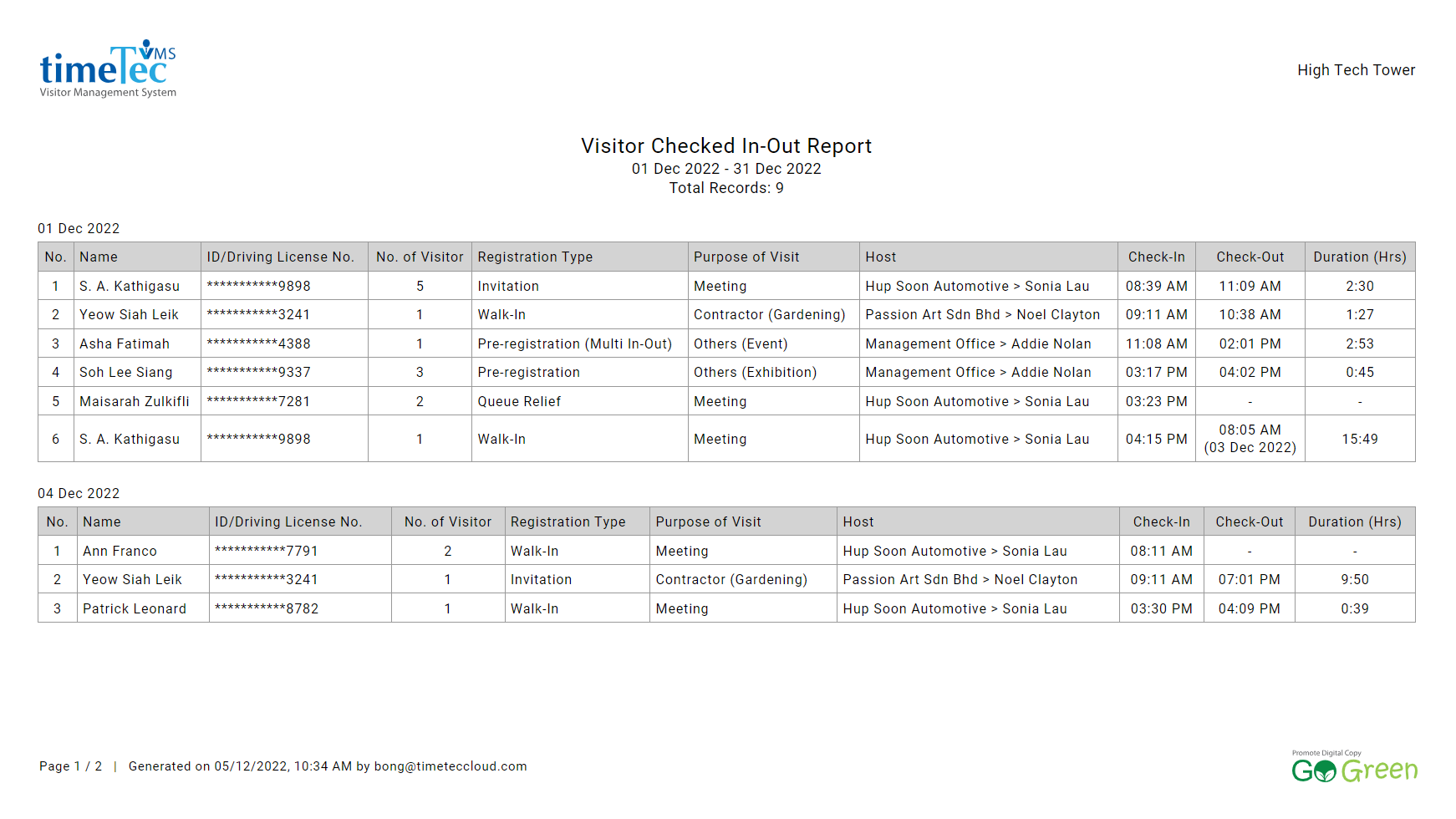 Figure 1.3 - Sample Report
Furthermore, we have introduced a new Report History page. This page will store all generated reports for a duration of 7 days, providing administrators the convenience of retrieval whenever necessary. This feature is especially beneficial for reports with extra loading times needed, eliminating the need for administrators to access their email accounts for report retrieval. The reports will be accessible on this page as soon as they are generated.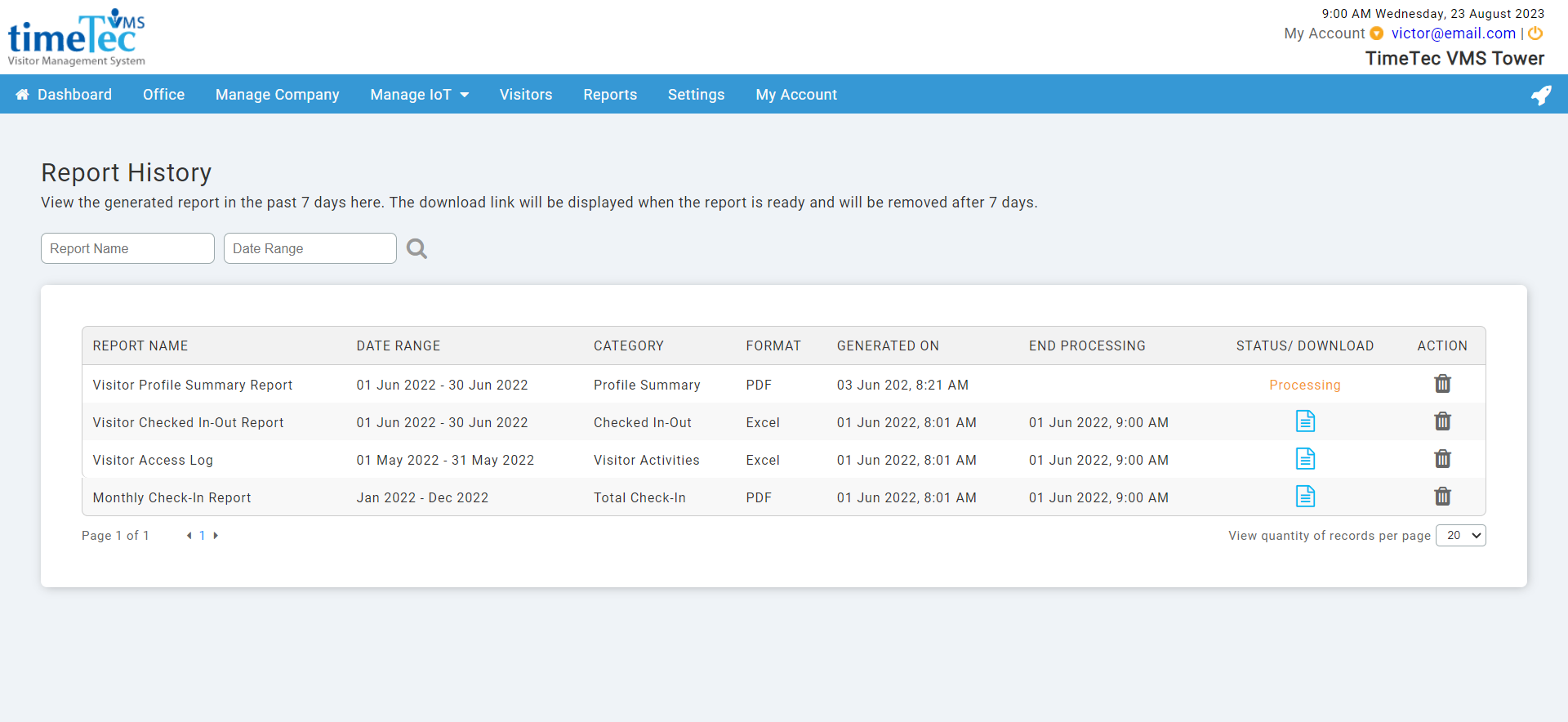 Figure 1.4 - Report History Page