In March, we enhanced our Smart Device module by adding a few new features; among them is a feature to support multiple AWDMS/ZK Biosecurity accounts. Previously, the system was only limited to pairs with one AWDMS/ZK Biosecurity per account. By introducing this feature, companies with multiple branches may continue to use different AWDMS/ZK Biosecurity accounts to manage the access control for different branches, while having a centralised control over the visitors flow under one TimeTec VMS account.

To use the feature, admin may add more AWDMS/ZK Biosecurity accounts via the revamped DDNS Connection Setup page.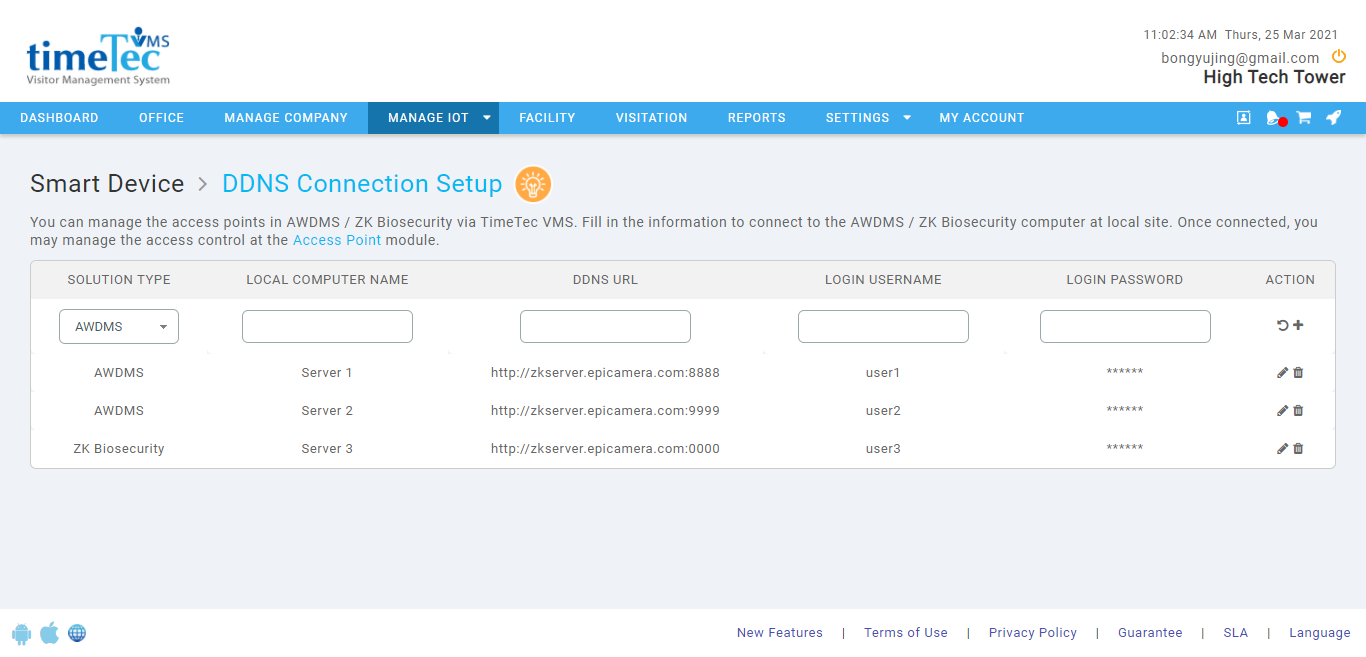 Figure 1-1: Revamped DDNS Connection Setup
Once the DDNS connection is configured, admin can get the access level details via the add access level page. A dropdown is added to this interface allowing admin to navigate between the connected accounts. The list of access levels will display according to the account name selected, allowing admin to select the necessary access level and add it to the system for visitors access control.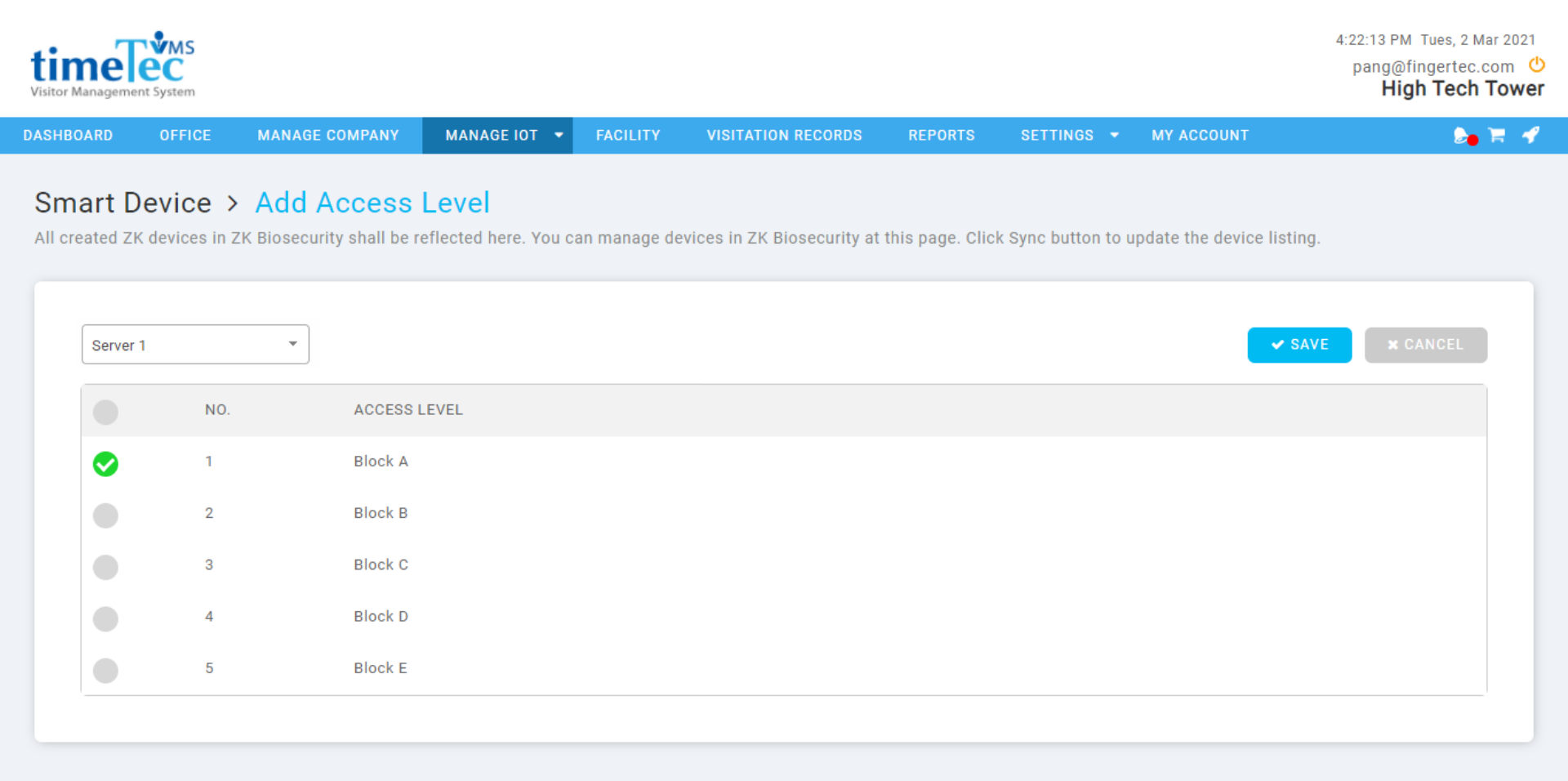 Figure 1-2: Add Access Level Page
After the access level is added to the system, admin can configure the access permission for the visitors via the Smart Access > Access Permission page. Once the access permission is configured, the registered visitors use the designated AWDMS/ZK Biosecurity devices to access the premises.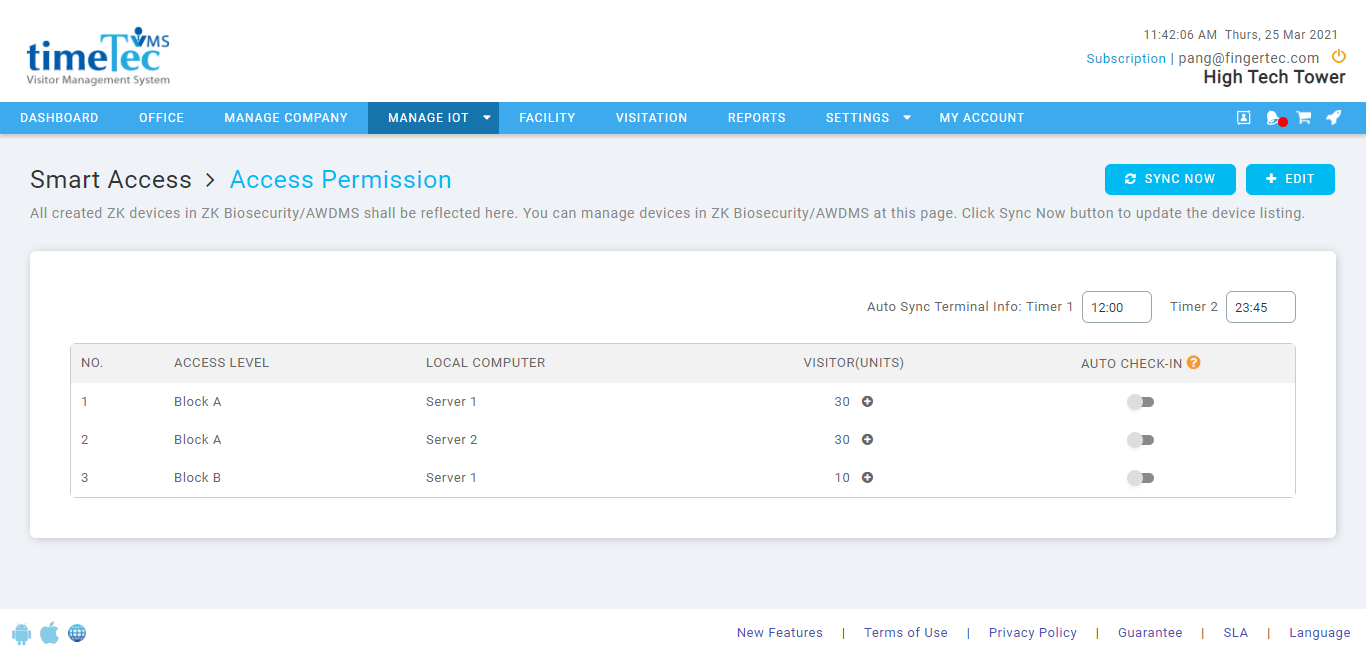 Figure 1-3: Smart Access > Access Permission Page