1. Revamp The Visitation Ticket Mailer
This month, we have revamped the content for our visitation ticket mailer. Whenever the visitors enter their email address in the pre-registration form or via the invitation link, the system will automatically send out the visitation confirmation mailer to the respective email address once the visitation is confirmed. The visitors can then review their visitation details and download the system generated visitation QR code for direct check-in upon arrival.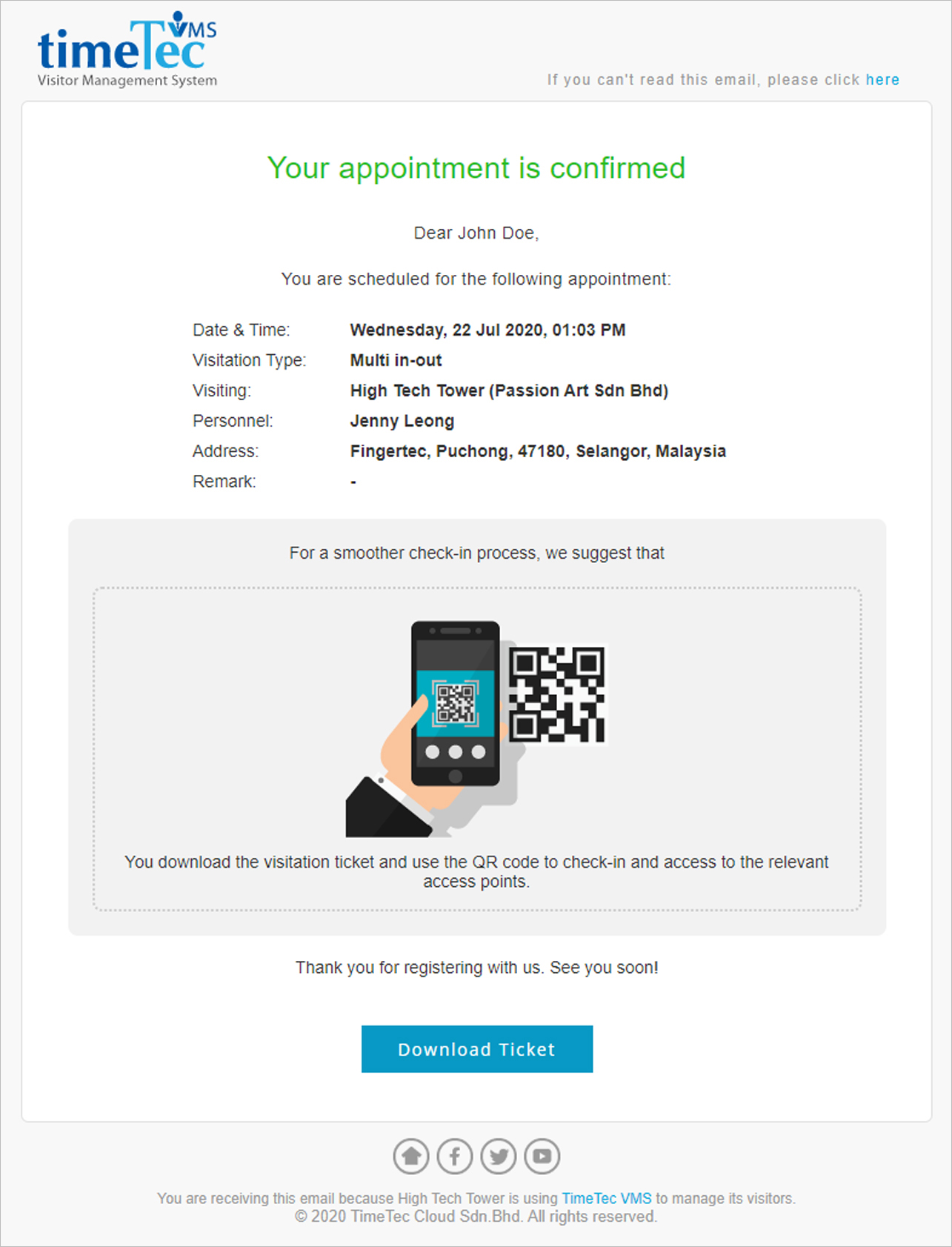 2. Registration Form AutoFill Feature
AutoFill Feature is a new feature designed for queue relief, pre-registration and invitation form, predominantly tasked to simplify the registration steps and to reduce the downtime in filling in the registration form. This feature will automatically store all visitors' inputted data during their registration via personal smartphone. Upon next visitation, the visitor can access the same registration page and all required fields will be auto-filled in with the answers which were previously completed and saved. Visitors need not to re-enter the same information and precisely, the time which will be taken to submit registration will be improved significantly.

3. Email and Time Format Change on the Registration Form
Some minor changes have been made to the pre-registration and invitation form for user experience enhancement.