In the previous version, TimeTec VMS applied the same address for all the blocks created under an account to convenience the setup process. As the customer base grows, the solution needs to cater to the dynamic requirements of businesses that have multiple branches at different locations such as GLCs and MNCs.

Therefore, in December 2020, TimeTec VMS has been furnished with the Multiple Address feature to the delight of the customers.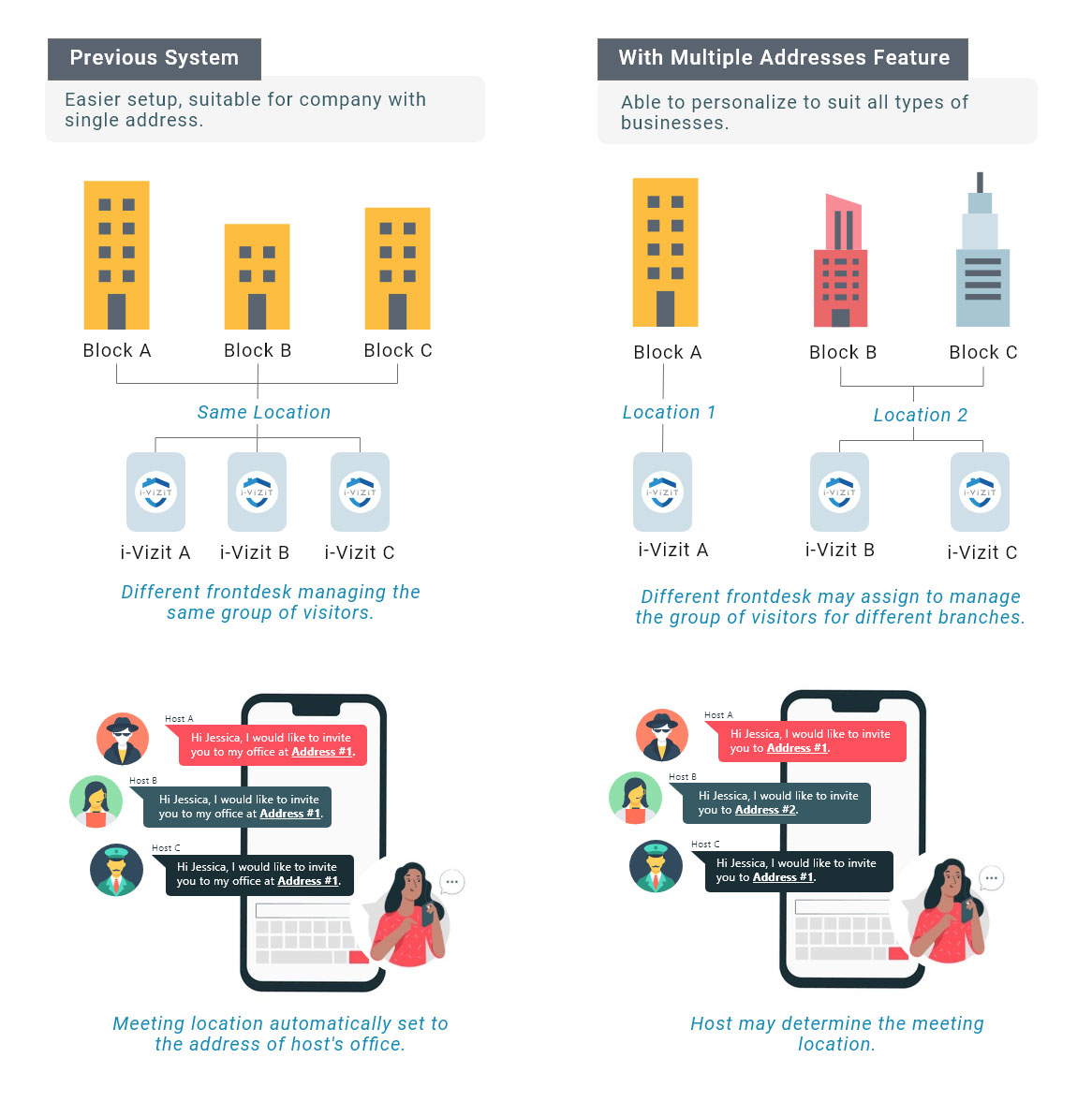 Through this Multiple Address attribute, an admin now can set an address for each block, representing premises at different locations or branches, and employees assigned to a block will have their office address tally to their actual work address. Therefore, when an employee invites a visitor, the correct office address will appear on the invitation message for the visitor. This feature also gives employees an option to select the meeting location when creating an invitation, or upon confirming an appointment. Once the meeting location is selected, the visitation ticket with the corresponding address will be sent to the visitors for reference.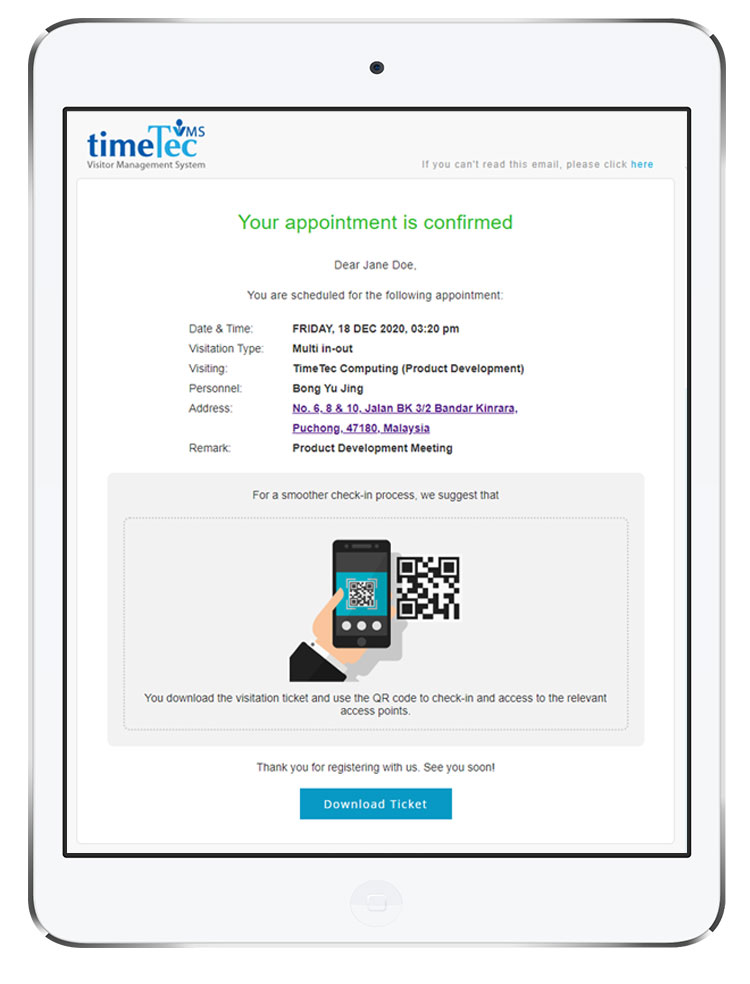 In addition, an Admin can assign access control for the security accounts of different branches, allowing the receptionist or the guard to view and manage their visitors only and not to access other branches'.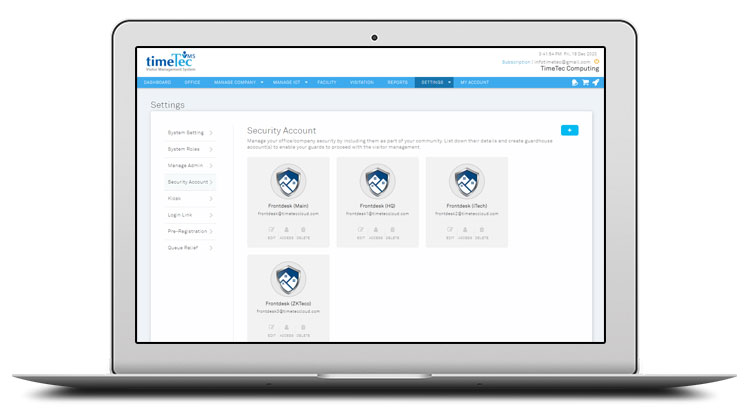 Security Account Settings Page
The Importance of Multiple Address
To ease both the host and visitors, TimeTec VMS now attaches the meeting location automatically when it creates an appointment. Therefore, it is very crucial for the admin to assign correct blocks to correct addresses to avoid misleading information that could cause visitors time and hassle.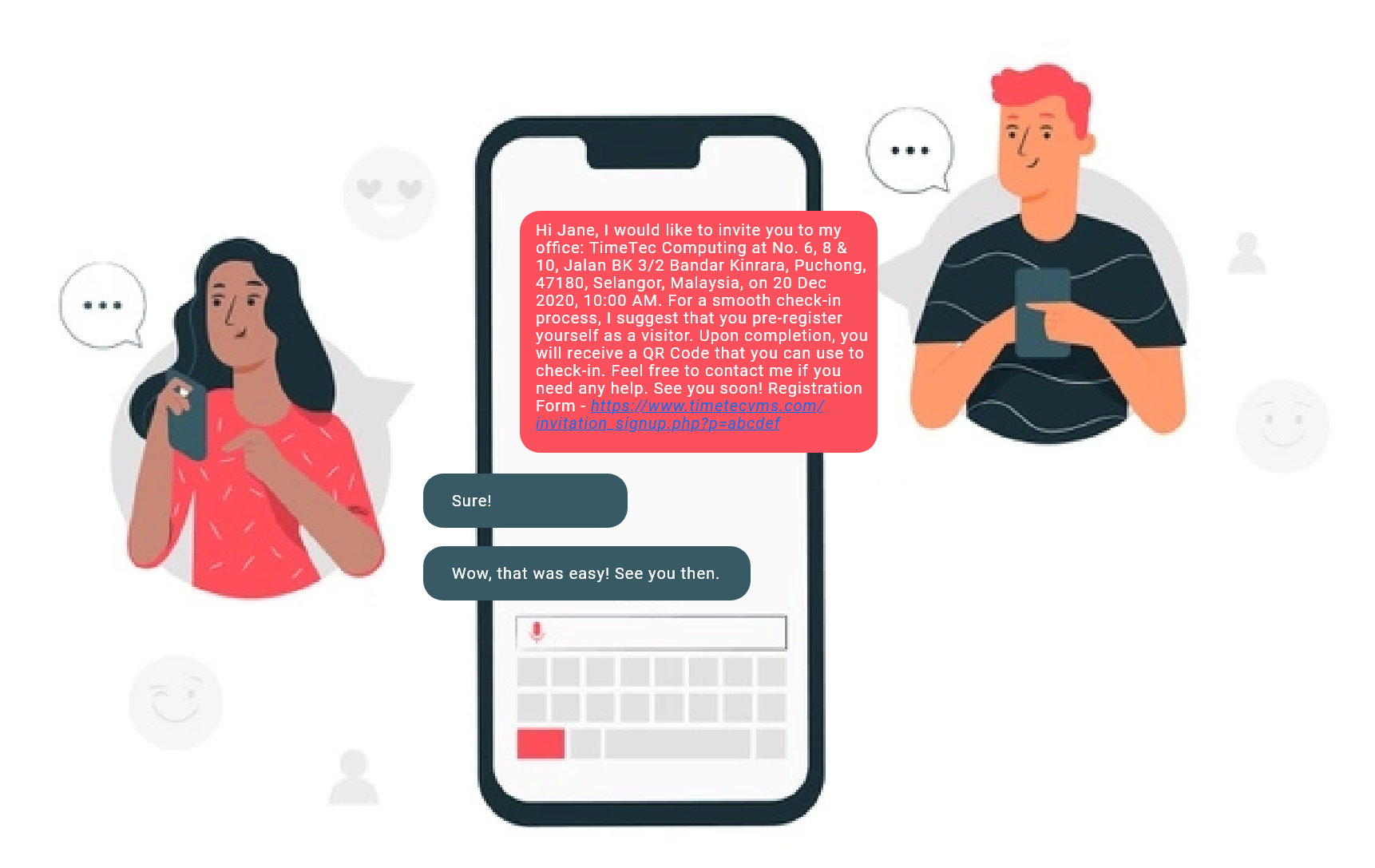 When a security account is assigned to be in charge of the visitation of a particular block/branch, it helps to simplify the front desk operation by separating the visitors according to the branch they visit and protecting the visitor's privacy. Even though the admin can monitor and manage all visitors in a single account, the visitor details of one branch will not be transparent to the front desk of other branches. However, multiple security accounts could be assigned to one block to manage the same group of visitors, and this commonly applies in a scenario where a premises has multiple entrances or front desks.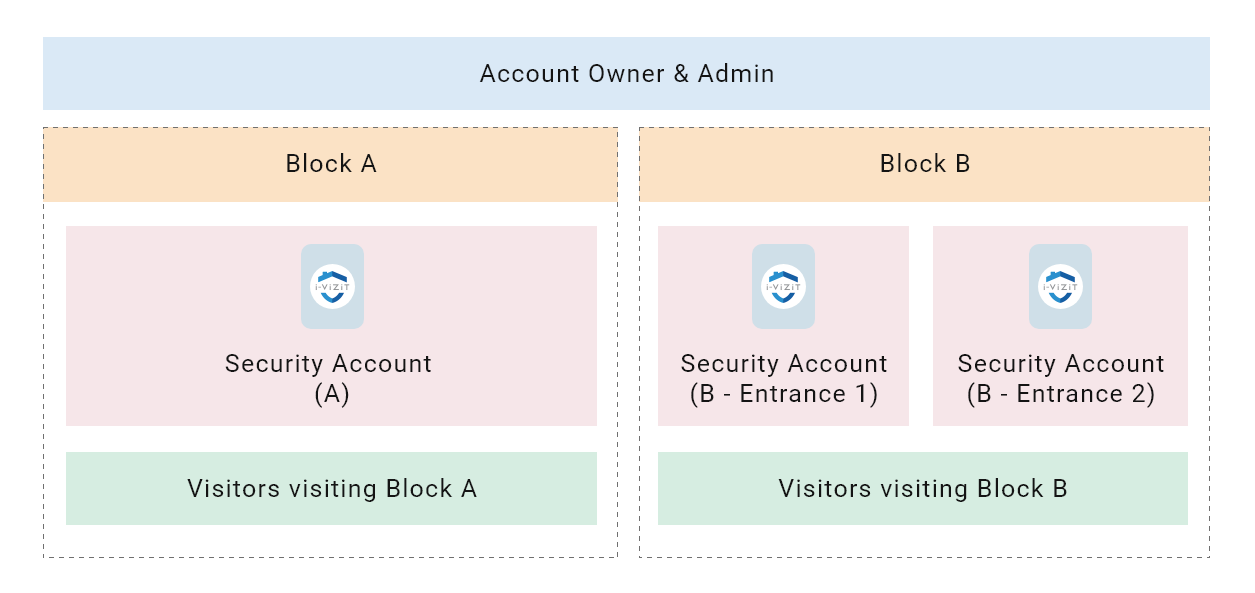 The most important thing is that, with this Multiple Address feature, the business owner does not need to subscribe to multiple accounts to manage their visitors. They only need to subscribe to one account and manage all visitors of their branches under the same account, and standardize visitation rules and more, all via one central account.